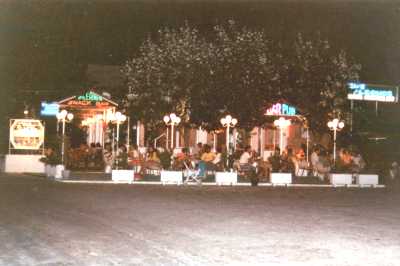 Bar : Special cocktails, Coffees: nes-cafe, espresso,
capuccino, Long drinks, Ice-creams
The 'Filerimos' restaurant - bar is surrounded with a friendly atmosphere, and a combination of Greek and foreign music fill the place with joy!
Restaurant : Special breakfast- & lunchmenu's,
Greek specialities, Mezedakia.
Open: every day - all day.